How do you grow and revive classic brands for the modern consumer? Prestige Brands, the largest independent OTC platform in the US, faces this question on a daily basis, overseeing approximately 30 household brands that generate nearly $1 billion in annual sales. Richard Tenore, Prestige Brands' Director of Product Development, oversees this process by working closely with the company's brand managers to apply innovative ideas and processes. Through Spring Theory, Tenore connected with Professor Jacob Goldenberg at Columbia University, who teaches a course on systematic creativity. Over the course of six weeks, Professor Goldenberg's class worked to re-position two iconic Prestige Brands products – Goody's and Luden's – using frameworks designed to add structure to the creative process.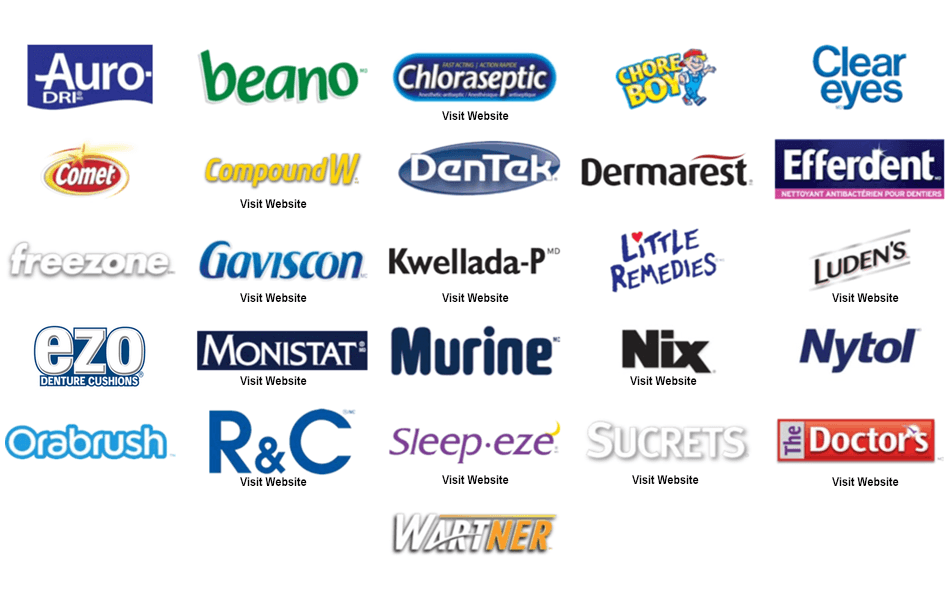 Innovating Inside the Box Although Goody's and Luden's are century-old household names, Prestige Brands noticed a need to re-imagine these products for the modern home. Goody's Powder, which has an 80-year legacy in the Southeast, provides pain relief in powder form, making it easier to dissolve and take compared to its more common tablet counterparts. It has a long-standing partnership with NASCAR, with a strong consumer base among NASCAR fans. For Goody's, the question was one of how the brand could overcome barriers associated with its powder form, while maintaining its uniqueness and expanding nationwide.
Luden's, a sore throat drop with more than 130 years of history, has been a leading category leader among 35 to 49 year olds, but has struggled to find the same foothold with younger consumers. The challenge that Luden's wanted to address was how the brand could increase its appeal among young women, especially those between the ages of 18-24.
Through Professor Goldenberg's systematic creativity class, Prestige Brands ended up with several recommendations they could expand on. For Goody's, the teams suggested re-thinking how Goody's was packaged and marketed, including adding flavors and color to appeal to a younger market, while reducing the dosage. "We used a technique called 'subtraction with replacement', where you subtract one thing from the product and add something else", explained Nabila Ahmed, a second year MBA student in the class.
Given the brand's association with NASCAR, the team also recommended looking into partnerships with the multimillion-dollar Disney Cars franchise to gain more widespread exposure.
For Luden's, the team concluded that what the throat drop needed most was a refreshed brand. Drawing analogies from the fashion industry, the team suggested creating a designer theme for the brand using the "L" from Luden's.
Taking ideas like these, the Prestige Brands team can now build prototypes and conduct consumer testing around these concepts. "By working with universities, you get new ideas that are unbiased by what's been done in the past," explained Tenore on the benefits of partnering with a class like Professor Goldenberg's.
It also gives professors like Goldenberg a chance to put theories taught in the class to practice, particularly in a class that advocates for structured creative thinking versus out-of-the-box thinking. "The reason why I structure my class like this is because while it's nice to have theory, it's important to also put your theory to test. By bringing real industry projects to class, students can exercise what they've learned and apply the tools we've talked about to a company like Prestige," said Professor Goldenberg, who has taught this class for the last five years.
Q&A Richard Tenore (RT), Jacob Goldenberg (JG), Nabila Ahmed (NA)
Q: What has been the biggest benefit from collaborations like these?
RT: Professors are always looking at cutting edge of what drives a business and it's a great opportunity for an organization, especially a small organization like ours where you have to run a tight ship and focus more on the day to day. What worked really well for us was that we were able to stage the questions and it didn't take a lot of internal resources for the students and professor to work through the projects.
JG: It's a way for students to put theory into practice. If you don't practice it, it fades away, and creativity isn't different than any other skill.
Q: What is a best practice you would share with other brands looking to engage in this process?
RT: Have a clear brief. To facilitate this, my team screened ten different brands that wanted to participate and asked each of them to write down what they would want to accomplish in one sentence. We voted on two projects (Goody's and Luden's), and presented them at the beginning of the course.
Q: How did working on this project tie into your future plans?
NA: Following business school, I'm going into management consulting and one of the things I'll do is to think about how to change things, whether it's processes or brands so it was helpful working on a project like this.